Center Point Elementary Library
Welcome to the Library Center Point Pirates!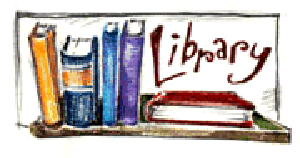 I'm Mrs. Kimberly Young and I am your elementary librarian.
I have been working in education for the past 15 years. I have taught all ages from Pre-K to adults.
I came from a private church school where I worked for over 10 years. I have a Masters of Education degree from Schreiner University in Curriculum and Instruction.
I have been at Center Point ISD for 3 years now and the past 2 years I have been working in the Elementary Library.
I love to look for new and old books that spark an interest in our students. Putting a book in every child's hand that they want to read is my goal. Sharing a love for reading with the students and staff is so much fun.
When I am not working, I spend time with my husband and our two teenage sons. We love to cook and travel together as a family.
You can contact me through email or by phone:
young@cpisd.net
830.634.6153
CLICK HERE to visit the Center Point Elementary Library Web Page