Second Grade Math and Science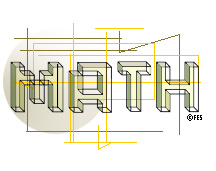 Welcome to the third six-weeks of school! The holidays are fast approaching, and the second graders will be very busy getting ready to finish the first semester of school.
In math the students will be creating, sorting, and classifying two- and three-dimensional figures, as well as composing and decomposing geometric figures based on their attributes. They will classify and sort polygons with 12 or fewer sides by identifying the number of sides and number of vertices. Students will understand that all two-dimensional polygons have a specific name based on the number of sides and vertices in the figure. They will also use attributes to classify and sort three-dimensional solids, including spheres, cones, cylinders, rectangular prisms (including cubes as special rectangular prisms), and triangular prisms. The second half of the six-weeks we will begin a unit on fractions. During this unit, second graders will be constructing, describing, and naming fractional parts of a whole using models. They will decompose two-dimensional figures and divide objects into two, four, or eight parts. Students will also use concrete models to recognize how many parts it takes to equal one whole, and use this understanding to count fractional parts beyond one whole.
In science the students will distinguish between natural and manmade resources. They will observe, and describe rocks by size, color, and texture, and identify and compare the properties of natural sources of freshwater and saltwater. Students will also identify and demonstrate how to use, conserve, and dispose of natural resources and materials. Next, the second graders will learn about weather safety. They will identify the importance of weather and seasonal information to make good choices in clothing, activities, and transportation. In addition, they will discuss the importance of safety during bad weather.
Here are some important are some important dates to remember this six-weeks. November 20th-24th is Thanksgiving vacation. Our elementary Christmas program will be on December 4th. Christmas vacation will start on December 18th and end on January 2nd.
If you have any questions or concerns feel free to contact me. My email address is schreckenbach@cpisd.net. My conference period is Monday-Friday from 11:25-12:20.
Happy Holidays!