CP Pirates Rock!
2nd Six Weeks
~CP Secondary FLU Unit~
I am Mrs. Eve Brunet and this is my 26th year at CPISD and I teach in the Functional Living Unit! I enjoy camping and spending time with my family!
I am looking forward to another fun year with my students!
2nd Six Weeks Highlights
Will be going to the Pumpkin Patch in Medina
Continuing our monthly trip to Kerrville
Mrs. Eve Brunet - brunet@cpisd.net 830-634-2244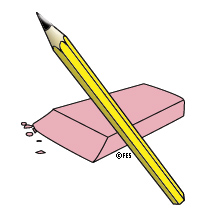 Class Schedule:
1st - FLU
2nd - FLU
3rd - FLU
4th - FLU
5th - FLU
MS Lunch
MS Tutorials
6th - FLU
7th - Conference Period
8th - FLU
Center Point Secondary
Bell Schedule
2017-2018
First Bell - 7:45
Home Room/Tutorials – 7:50 – 8:05
1st Period – 8:10 – 8:55
2nd Period – 9:00 – 9:45
3rd Period – 9:50 – 10:35
4th Period – 10:40 – 11:25
5th Period – 11:30 – 12:15
JH Lunch / JH Remediation – 12:15-12:45 / 12:45 – 1:15
HS Remediation / HS Lunch - 12:15-12:45 / 12:45 – 1:15
6th Period – 1:18 – 2:03
7th Period – 2:07 – 2:52
8th Period – 2:56 – 3:41
After School Tutorials:
Tues/Wed/Thurs – 3:45 – 4:15